Help Us Promote STEM Education in Michigan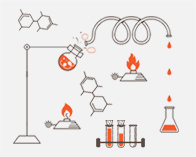 Careers in the STEM (Science,Technology, Engineering & Math) fields are the fastest-growing types of jobs in our global marketplace; they're also the most in-demand jobs in Michigan.
The Michigan STEM Partnership is a statewide, non-profit public-private collaborative that includes educators, employers, non-profits, policy-makers, and others who are concerned about addressing the current lack of STEM skills in schoolchildren and job applicants.
The Partnership aims to foster a culture of cross-disciplinary, project-based, applied learning education (P-20) in which all training areas are seen to be connected to each other and related to real-world activities. The Michigan STEM Partnership is focused on ensuring that today's children are prepared for the jobs and demands of the future. It is beneficial for Michigan companies to invest in the education of today's youth because they will have more skilled applicants and eventually spend less money on job training and hiring.
To achieve this goal, we must strengthen STEM education within schools, create job training programs for in-demand fields, and integrate STEM with other fields and classes. Our core focus is ensuring that the talent required to satisfy the needs of the high-wage, high-skill jobs that are rapidly becoming available in STEM fields can be filled by job applicants coming out of Michigan.